Woman Arrested For Stealing Baby Say "I Am Ready To Die But I Want Forgiveness From Everyone That I Hurt"
Sukyama Irmiya, a 30-year-old woman arrested for stealing an eight-month-old twin baby in Abubakar Tafawa Balewa University Teaching Hospital (ATBUTH) has pleaded for forgiveness from the people who were hurt by her actions.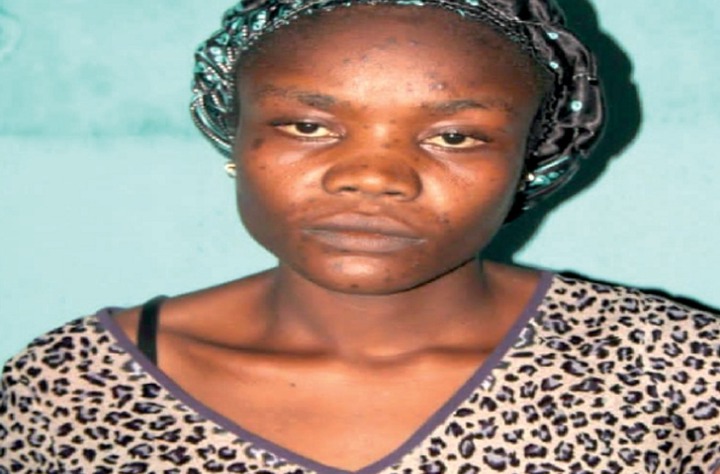 The Nation reported that the 30-year-old woman, while speaking at the Bauchi Police Command disclosed that what she did has created a wound in her heart and she is ashamed of her actions.
She said her action was prompted by her childlessness. According to her, she was chased out of her husband's house because she could not bear a child. After all efforts to adopt a child failed, she said she decided to steal one for herself.
"I have realized my mistakes. You can only feel what I felt when you find yourself in my precarious situation. Before you know it, it has become a wound in my heart to the extent that I prefer that I am dead by now than stand this shame I am facing. I am like a walking corpse. I am ready to die now but I demand total forgiveness from God and everyone hurt by my actions" –she said.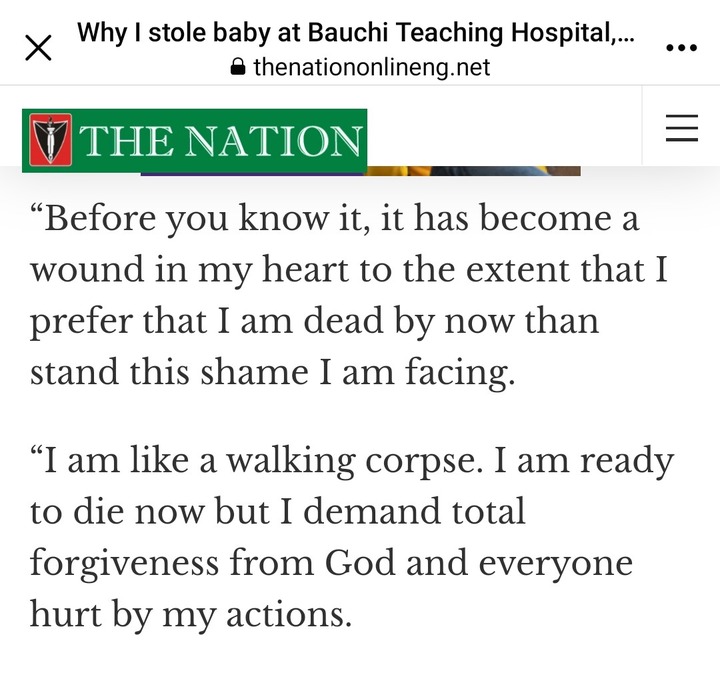 Speaking on how she managed to steal the baby from the mother at the hospital, she said she went into the ward and approached the woman in a friendly manner. After engaging her in a friendly conversation, she learnt that the woman was ill and was feeding her twins with milk.
She said she asked her if she could carry the baby. After the mother granted her permission, she said she took the baby and left the hospital pretending as the mother.
"I asked her if I could take him to see how he looked, and she allowed me to do that. Immediately I took the baby, my heart told me to act as the mother and go. I then told her that I was coming and I just left that hospital and went away with the baby" –she narrated.