Why Doctor Might Advise A Man Against Having Sex With His Pregnant Partner
Many men have often wondered if it's safe to have intimacy with their partner when she is pregnant.
In an article published by WebMD, pregnant women and their partners often wonder if it's safe to bed during pregnancy.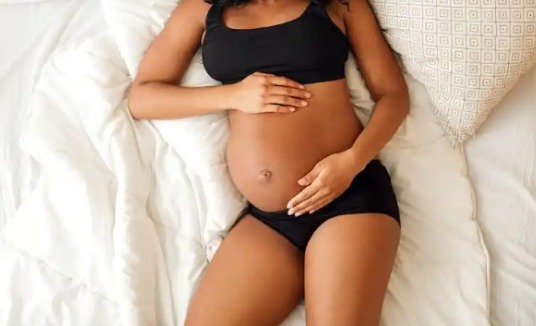 Some are afraid it might cause a miscarriage, while others believe it might harm the unborn baby.
However, in the WebMD article, they reveal that a man is completely safe to have intimacy with his pregnant wife.
However, they insist couples should talk to their doctors about whether it's safe to have intimacy during pregnancy, and some of the reasons a doctor might prevent Couple's from having intimacy during pregnancy are
-When the wife is at risk for miscarriage or have a history of past miscarriages.
– When his wife is at risk for preterm labor (contractions before 37 weeks of pregnancy),
– When the wife's placenta is too low in the uterus (placenta previa),
– When they 're expecting twins, triplets, or other "multiples"
However, if the doctor says no intimacy, that may include touching and romance, so they must ask the doctor questions to have a full understanding of what to avoid.