"They Are All Blind" Woman who Gave Birth To 11 Blind Boys Says she's Cursed
Agnes a mother of 11 kids from Kisumu has narrated how she gave birth to 21 Boys and they are all blind people in her village saying that she is cursed.
According to Agnes is that when she got married to her now late husband everything was okay and she got pregnant with their firstborn child who was a boy, the doctors didn't notice that the child was blind and after some months they noticed, and took the baby to the hospital where the doctors confirmed he was born blind.
They didn't give up and she got pregnant again the second born was also a boy and was blind, and since she wanted to have a big family she gave birth to the third, and fourth up to eleven kids and they are all boys and blind.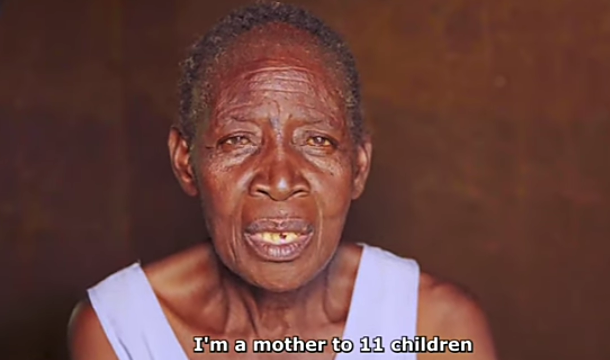 Agnes says that the people in her village say that she is cursed or her family might have used witchcraft on her and that is why she gave birth to blind kids, this makes her feel bad and wonder why something like this had to happen to her.
She was unable to take them to special schools for kids with disabilities since she couldn't afford to pay the school fees, since her husband died life has not been easy for her and the kids.
The firstborn child who is 42 years says that they go to the streets to beg for coins so that they can eat, he says that if they didn't have their mother who has never gotten tired of taking care of them.
The mother of eleven is now pleading with anyone who can teach her kids skills that a blind person can do to earn a living so that they can support themselves, she is also requesting any well-wishers who can help her with food because feeding eleven boys is not a joke.