More Reason Why You Should Not Dispose Tea Bags After Using Them
The best way to start or end the day is by drinking a cup of tea flavored with lemon, mint or ginger. When most people finish their tea, toss the used tea bags into the trash with little thought. But the used tea bags can be reused, so next time don't throw them.
Tea leaves contain tannic acid and nutrients which can be very helpful within our homes and gardens.
Here are amazing uses of used tea bags: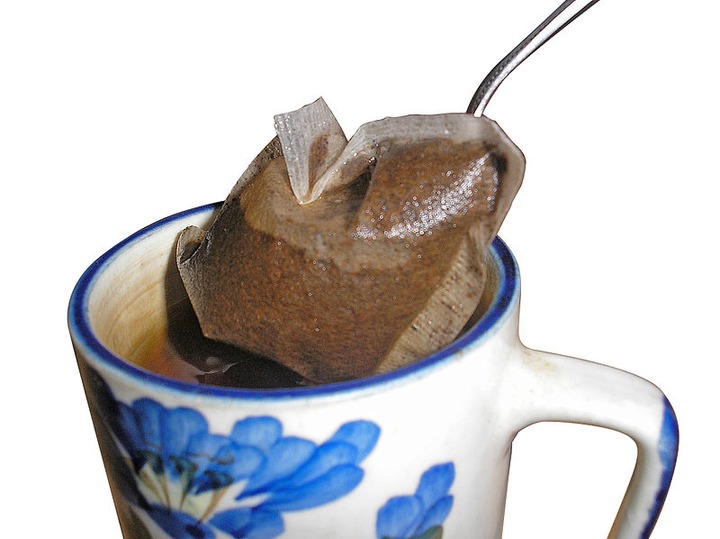 1. Eliminate unpleasant odors in your house
When dried tea leaves are spread on smelly places such as litter box, in the bottom of garbage bags or under the carpets they help to combat the unpleasant smell naturally.
2. De-grease pots and pans
Soak dishes in water with used tea bags tossed in, it helps loosen stuck on food and break up grease.
3. Can get rid of redness in the eyes
The tannins in the tea leaves helps to reduce dark circles.
4. Remove sunburn
When applied on the affected areas it helps to smoothen the skin and get rid of sunburns.
5. Eliminate foot odor
Tea bags can help you to get rid of the bad smell on the feet or smelling shoes.
Soak the tea bags in warm water for 15 minutes. Then place the feet in the same water for 20 minutes. When you repeat the same process for 1 week, it gets rid of odor.
6. Tea bags keep pests and cockroaches at bag
Used tea bags helps to keep bugs away from the plants. The odor deters pests from feasting on your flowers and vegetables.
When sprinkled on the kitchen,the keep cockroaches away.
7. Help to remove dirt and stains from windows
When used tea bags and with water and sprayed on windows and mirrors they loosens up unsightly dirt, grime, and fingerprints. Afterwards wipe away with newspaper or a lint-free cloth and get the shining results.